ABOUT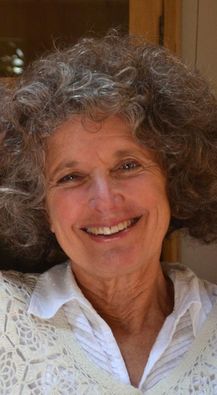 LAUREN ELDER
Environmental Artist
Project Leader, Community Design-Build


b. Portland, Oregon, 1946

1969 BA, Fine Arts, Magna Cum Laude, UCLA
Landscape Architecture training
1999 - 2003 UC Berkeley Extension
LAUREN ELDER'S visual artwork has addressed themes of environmental change since 1980 when she began working primarily in collaboration with performers. Some instances: "Singing My Mother to Sleep" (1980), an NEA-supported theater piece, co-created with performer Nina Wise, contained a signature lullaby and slide show for endangered species, some of whom have vanished in the intervening decades. "Collison" (1983) also NEA-supported, was a parable about our mass addiction to the automobile and was staged with real cars within the parking garage of the Oakland Museum. Many others multi-disciplinary performance projects followed this trajectory. Several were staged as "walk abouts" in the environment, including Elder's "Off Limits", named Ten Best of Bay Area Theater for the decade of the 1980's.
A sense of urgency for direct engagement with the environment emerged in 2000 when she began designing public school gardens in collaboration with parents and students, "interrupting asphalt to create eco-systems". These multi-functional landscapes are also showcases for children's public art in wood, steel, mosaic. Since then the focus has broadened to include small scale structures, interactive installations, socially-engaged projects, and museum works in the US and in various countries throughout Latin America. Most recently she has been invited to collaborate with EcoViva and Asociacion Mangle (El Salvador) on a community mural series that celebrates their 26 years of environmental stewardship in the Lower Lempa watershed.
Elder was also an Adjunct Professor with the Engage program at The Center for Art + Pubic Life, California College of Art (2005-2016). She led student groups in the field, training them in the development and execution of design-build projects. All work was rooted in community collaborations with non-profit organizations.
As "best practices" for the environment keep evolving, Elder continues to refresh and extend her knowledge of this complex and technical field through continuing education.
PUBLICATIONS
Featured in the following anthologies
2018
Design as Democracy, Techniques for Collective Creativit
y,
Edited by De La Pena et al., Island Press
2014
Glance Magazine
, CCA, Fall, 2014
2012
Trees: Do Not Destroy
, Catalogue, Jewish Contemporary Museum, SF, CA
2010
Asphalt to Ecosystems, School Yard Transformation
, Ed.Sharon Danks, New Village Press
2010
Urban Homesteading
, Kaplan and and Blume, Skyhorse Press
SELECTED AWARDS
NEA Interdisciplinary Arts (1983, 1984, 1988)
Eureka Fellowship for Sculpture (1989)
Isadora Duncan Award, Best Visual Design (1987, 1990, 2000/01)
Potrero Nuevo Environmental Award (2001, 2004, 2005)
RECENT EXHIBITIONS/INSTALLATIONS
2017
XO
, Randee Paufve and Dancers, Joe Goode Performance Space, SF, CA
2016
Piso 35
, Violeta Luna, perfomer, Counterpulse Theater, SF, CA
2015
Erasing Time
, Sara Shelton Mann and Dancers, Yerba Buena Center, SF, CA
RECENT SPECIAL EVENTS
2018 ASLO Science Conference, Victoria, BC, Canada
Co-organizer and presenter: Artists' Group
2017 Water Residency, Santa Fe Art Institute
RECENT PUBLIC COLLECTIONS
2016 Oakland Museum of Art, "Off Limits" as part of the Marion Gray series
Articles and reviews about her work
have appeared in
Public Art Review, ArtForum, ArtWeek, Dance Magazine, High Performance,
SF Chronicle, SF Bay Guardian and other US press.
---